Step 1: Install Darkness Falls on your PC
---
Head over to the official mod page and download the zipped archive with the DF mods.
Extract the folder and open the Mods folder to view the mods.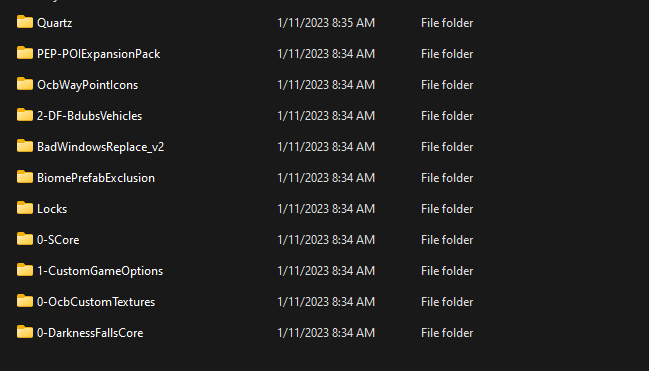 3. In your steam library, right click 7D2D, click manage → browse local files.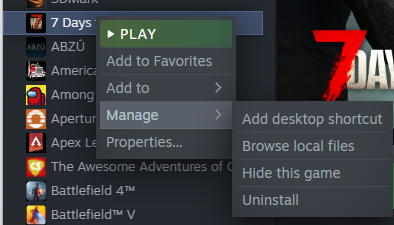 4. Drag all of the mod folders into the Mods folder in the local files.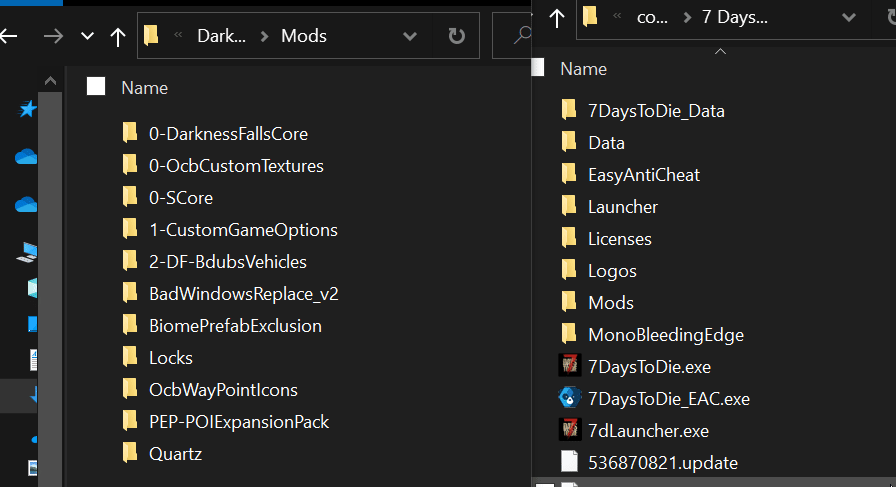 Note: If the mods folder is not present, create one called Mods - same goes for on the server
Step 2: Install Darkness Falls on the server
---
Open the file manager from the indifferent broccoli control panel.

Navigate to /steamcmd/7D2D/Mods
Drag the Darkness Falls mods into the Mods folder
Step 3: Selecting a Darkness Falls map
---
Pick a map that you would like to use. You can view them on either the server or your local mods folder under Mods/0-DarknessFallsCore/Worlds/
Once, you've picked a world, navigate to the dashboard and find the Game World drop down.
Select Custom Map and type the name of the map. If you wanted DFalls-Small2-NoPEP that's what you should type.
Set the game name to whatever you would like.
Restart the server and enjoy Darkness Falls.
Note: Be sure to disable EAC in the Basic Game Settings before entering the server.