1. Under Server Management, click the green Join Server button for easy access to the server.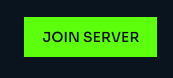 2. You can give your friends the steam join link for easy access.

¶ Method 2: Join via IP and Port
Launch 7D2D
Click Join A Game
Click on Start Search
*Note: If your server is set to public, other players can find your server here.
4. Click Connect to IP
5. Type your server's IP & Port found on the indifferent broccoli control panel.