7D2D gives dedicated servers a unique way of accessing their servers console remotely using a web server. With this you'll be able to run console commands, view the map markers, and manage user permissions and bans.

Step 1: Creating a Web User
---
1. In game, press F1 and run the command createwebuser
2. A link will appear. Press OK to proceed in your web browser

3. Enter a username and password to create your account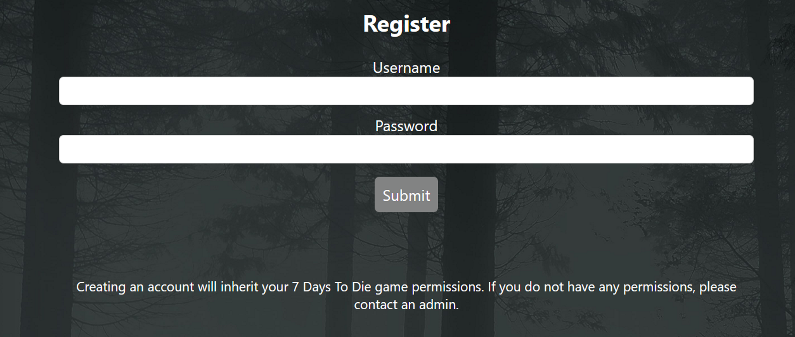 Step 2: Using the Server Console
---
Console - Through the live console, you can run admin commands without being in the server.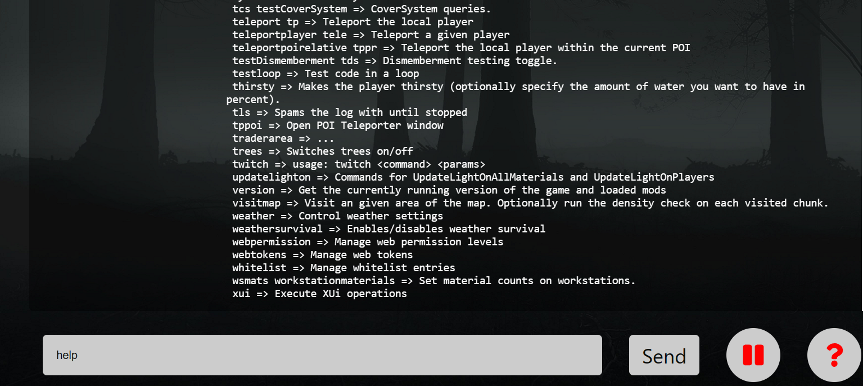 Settings - From here you can manage your users both in game and on the web control panel.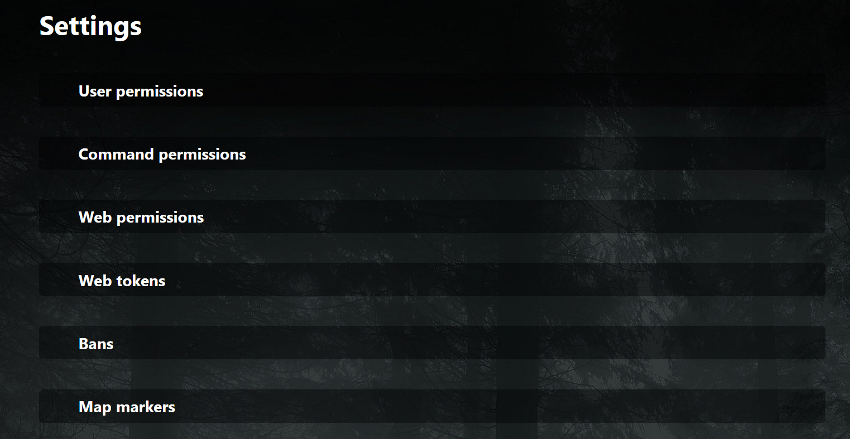 Mods - View all mods currently on the server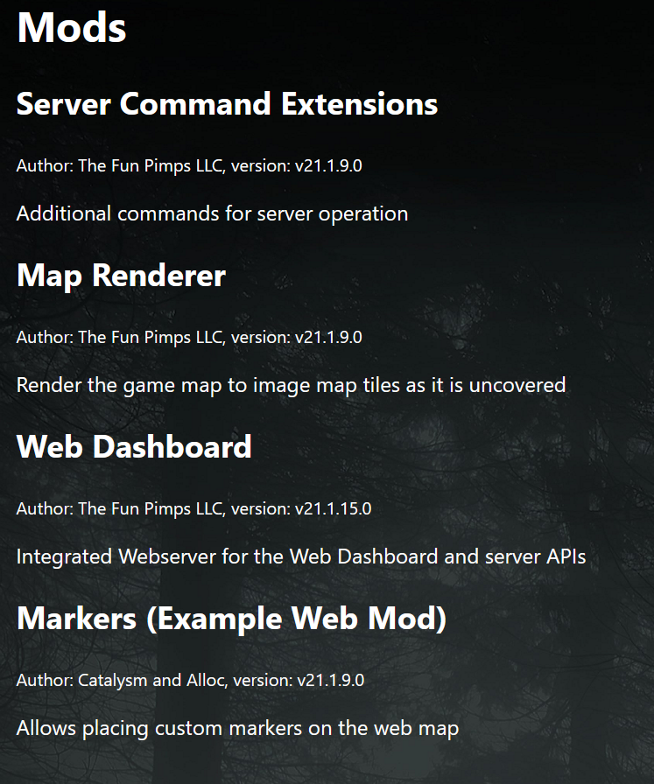 That's everything you need to know about the integrated server console for 7D2D. This is an extremely useful feature for managing your server remotely from the comfort of your web browser. If you need any assistance please contact our support team.