¶ Counter Strike 2: How to Use Console Commands
Console commands are essential when it comes to running your CS2 server. You'll be able to switch gamemodes, spawn bots, switch the map and so much more. This guide will teach you the two ways you'll be able to run commands with your Indifferent Broccoli CS2 server. A list of some useful console commands can be found here.
1. Click RCON Commands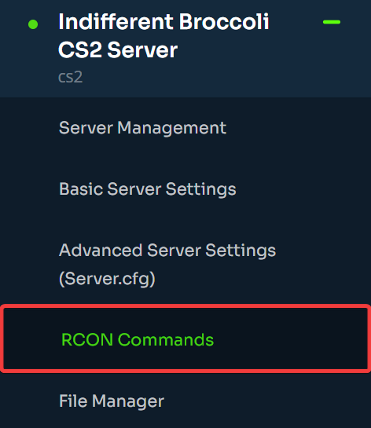 2. From here you'll be able to run commands without being in game.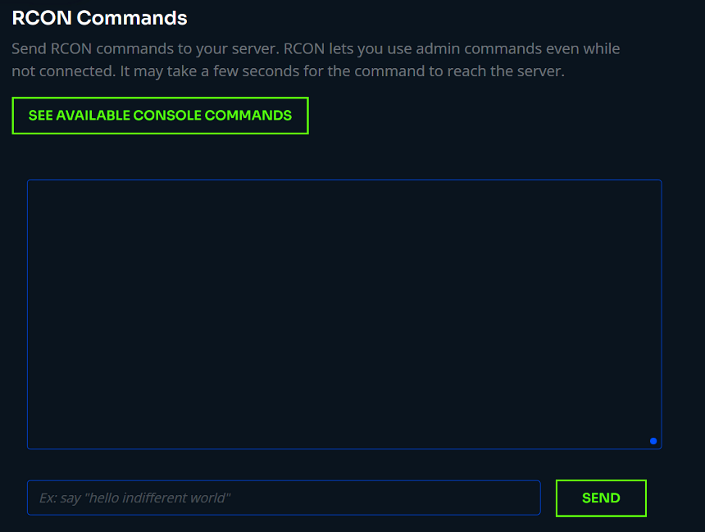 ¶ Method 2: Run Commands in Game
1. In game, go to Settings → Game and enable "Enable Developer Console".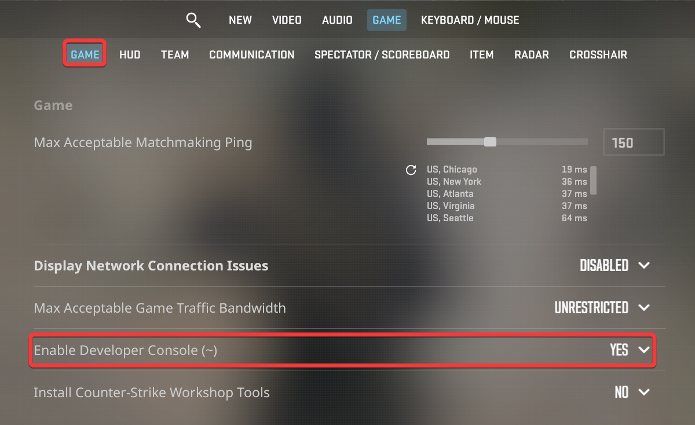 2. Press ~ on your keyboard and you can now enter commands