¶ Project Zomboid: Muldraugh Kentucky Map and Points of Interest
Muldraugh is one of those places that every Project Zomboid player has been. Low income, nothing but cheap houses, fast food, factories, motels… and just north of a military base of course. In this article we'll be discussing some of Muldraugh, Kentucky's ins and outs and how to use them to your advantage.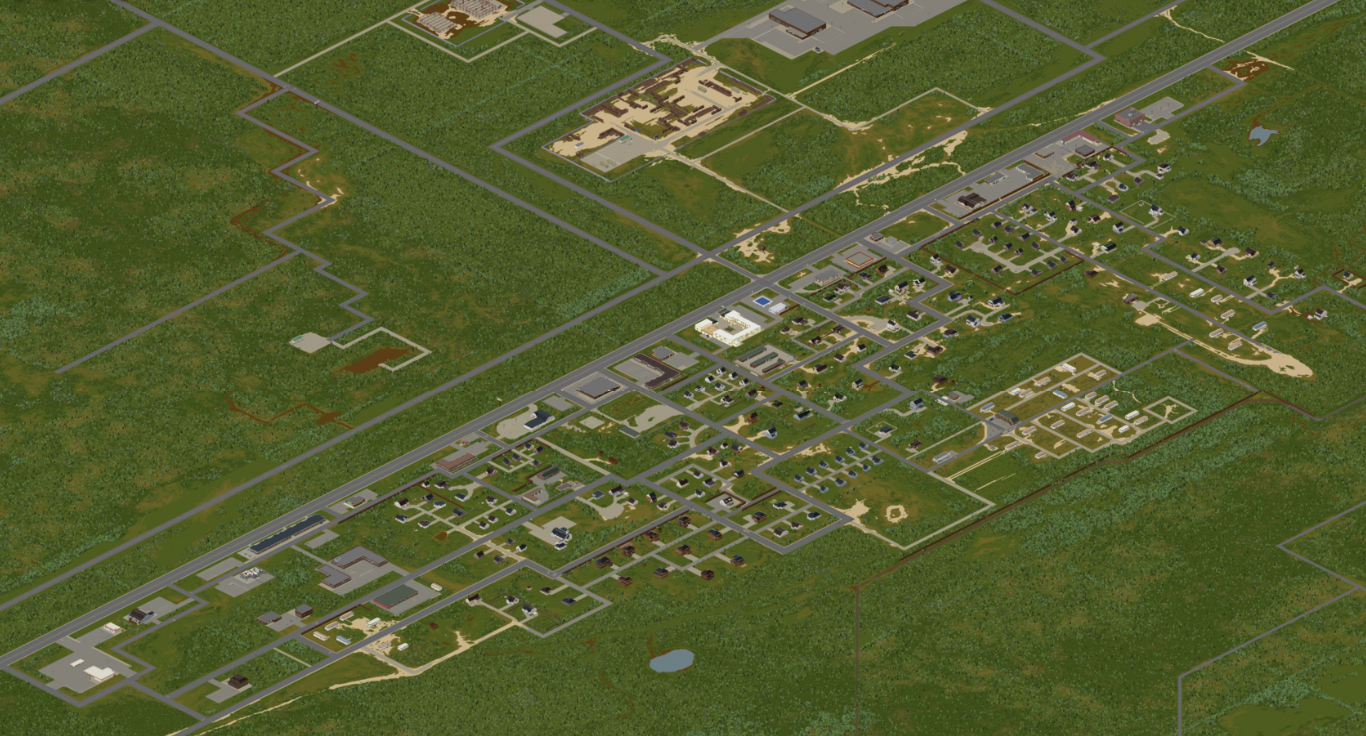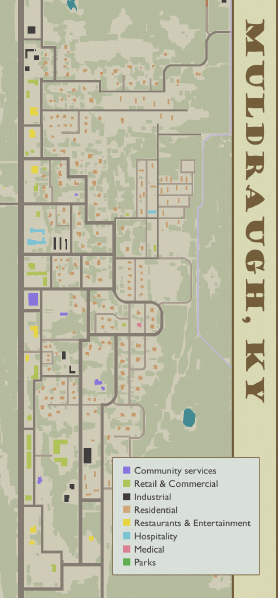 First of all, where you spawn depends on the occupation you chose when you created your character. You can check the wiki page on Muldraugh here. One of the locations you're definitely going to want to visit is Spiffo's, located along Dixie Highway. (10629x9658), where you can actually spawn at if you chose your occupation as a chef. Why? Because he's the game mascot of course. Why else not?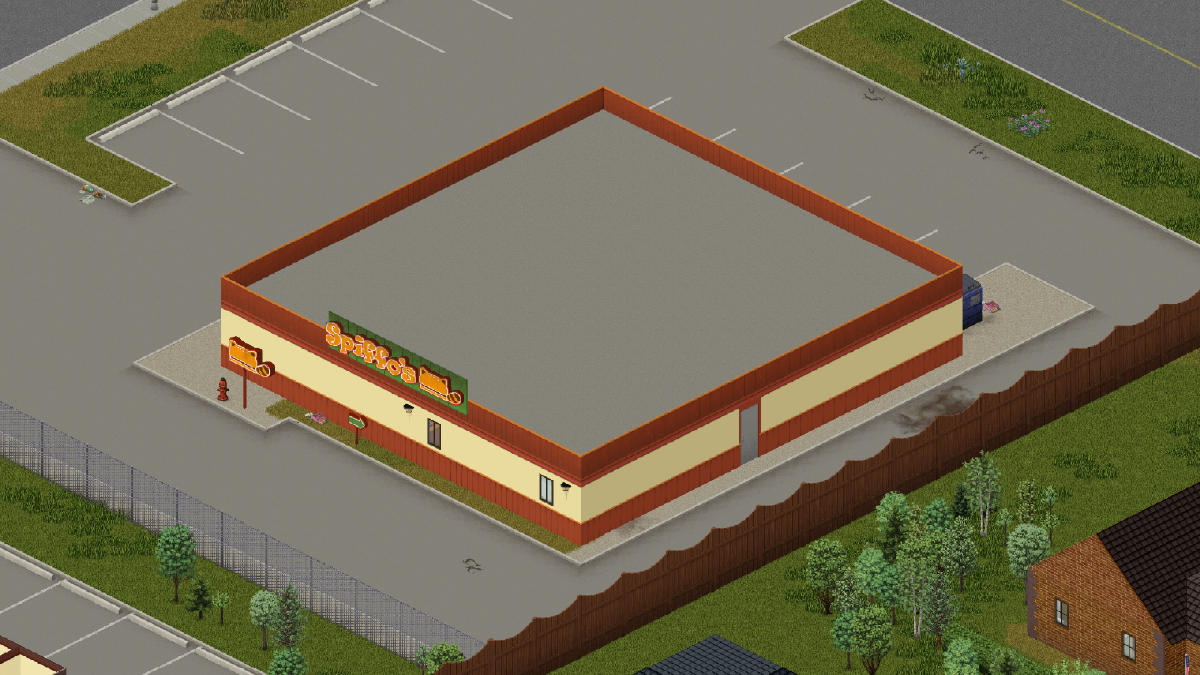 Moving on, you'll want to visit the Muldraugh Police Station. This POI is one of the best places to get weapons in Muldraugh and will aid you greatly during your first few days in Project Zomboid. Not only weapons, but you can find armor such as bullet proof vests. You can find the Muldraugh Police State just a ways down from Spiffo's here on the map. (10636x10411)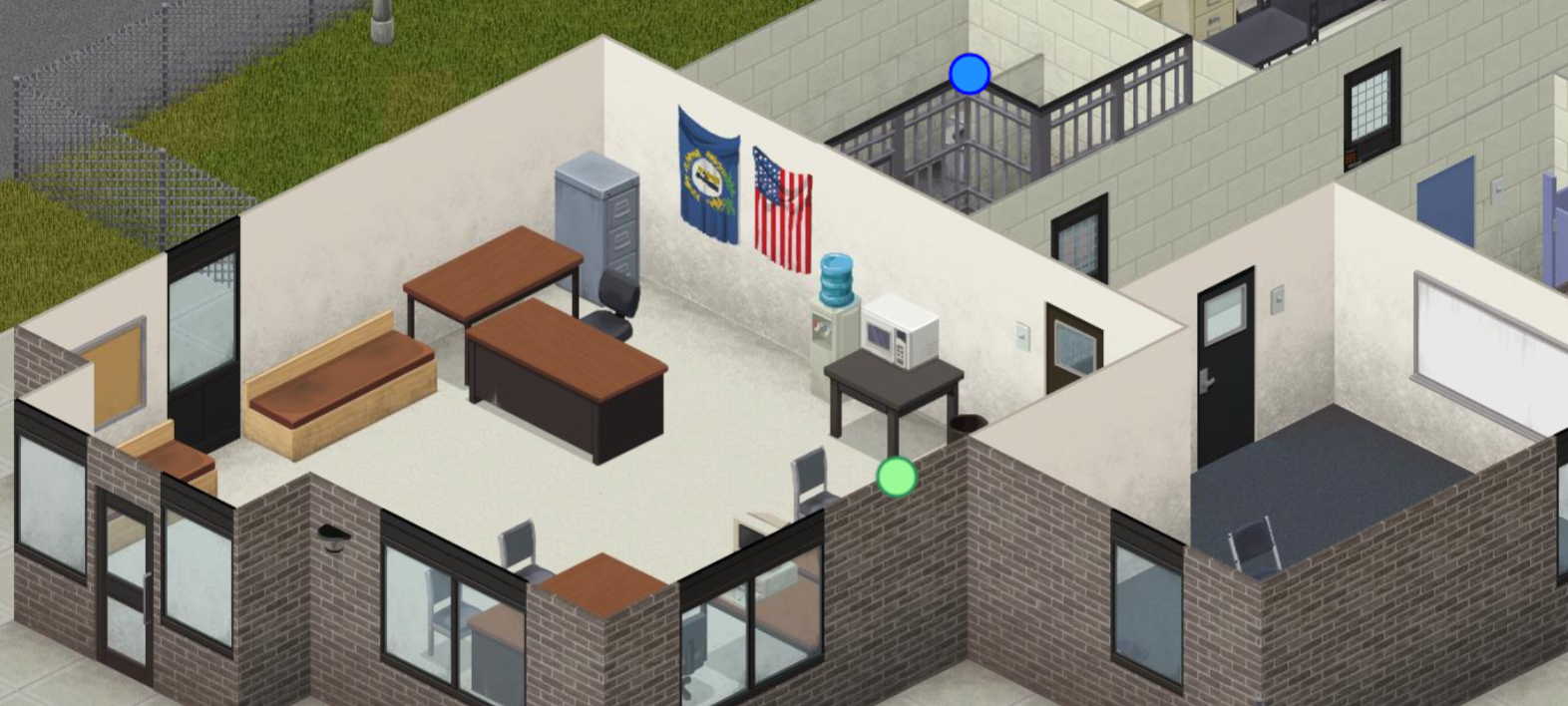 Now that you're geared up from the police station, you're probably looking for food and some other utilities. What better place to look than the Sunstar Motel! (10628x9814) With tons of loot anywhere from a stocked up kitchen to carpentry items, you'll be able to find what you need here. You do need to be careful however as motels typically have a high number of zombies around them. The motel also has many entrances, making it a risky place to be. But luckily, you'll be armed.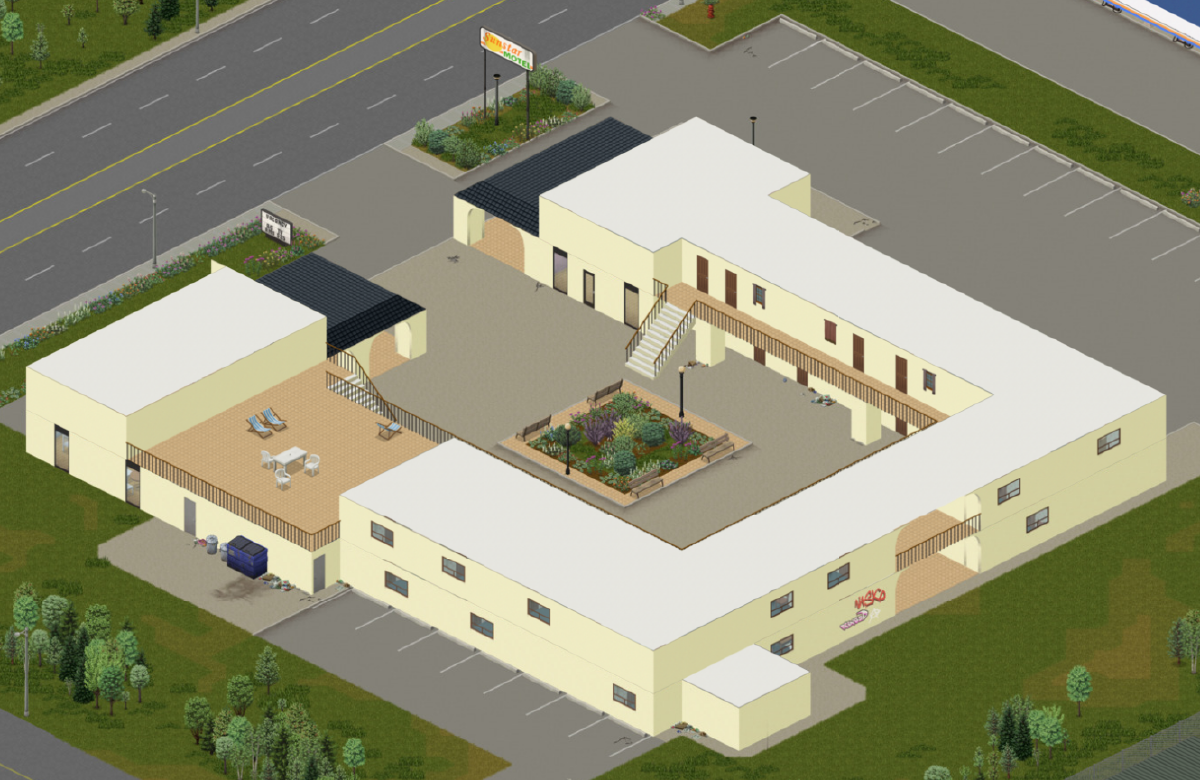 If you're feeling daring, you might have just taken a nice nap in one of the beds in the motel. Now that you're all rested up, it's really not a bad idea to stock up on some more food. Look no futher than Food Market. Yes. Just Food Market. (10850x9763). There isn't much else to say about it. It's a market with food.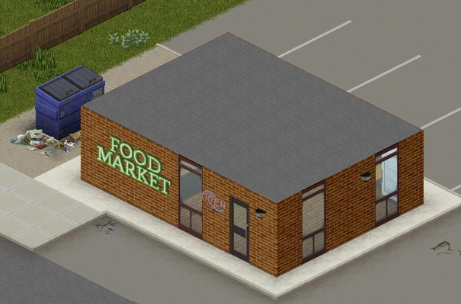 You have weapons, you have food, you have utilities. It's time to take you and your friends and settle down somewhere. A decent place to start your first base in Muldraugh would be at Mass Genfac Co. (10617x9313) Mass Genfac has an accessible roottop that players can plant their crops on and catch rainwater. The building is also all brick, which is nice and safe.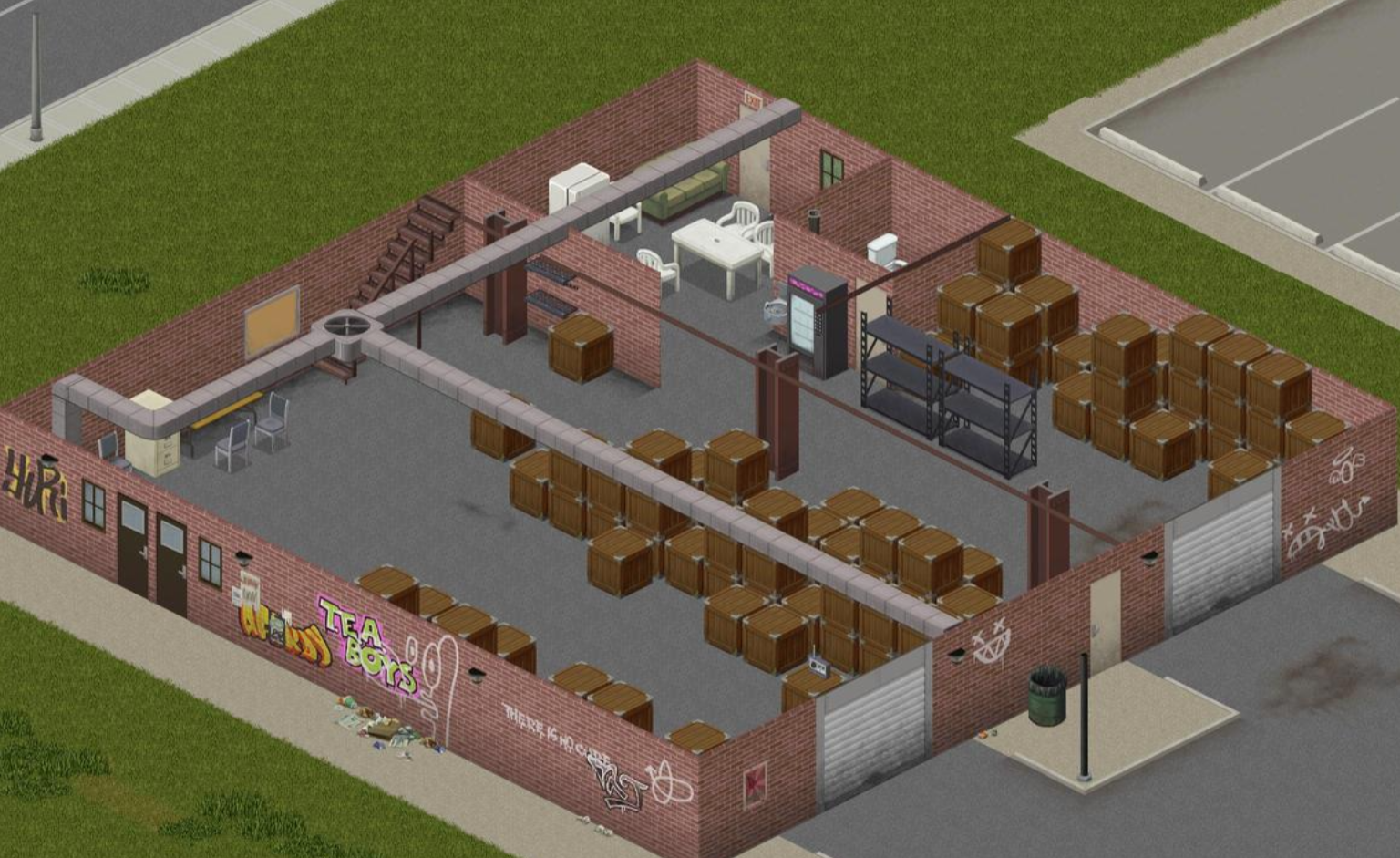 Most of these locations can be found right along Dixie Highway: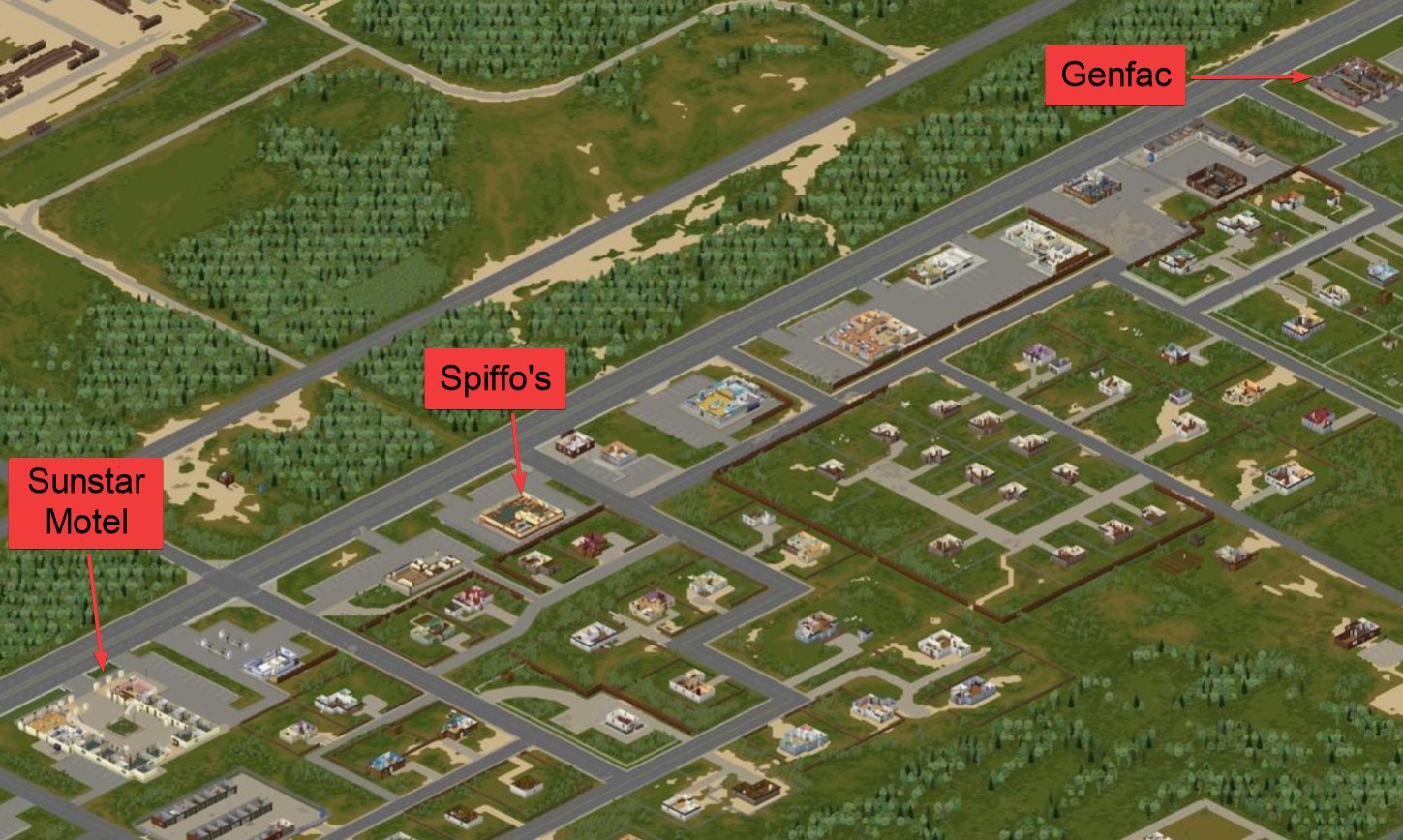 There you have it! This is a decent way to get yourself situated when spawning with your friends in Muldraugh. We were kidding about Spiffo's, but you definitely should check it out when you get a chance. Be sure to grab a server from Indifferent Broccoli so you can visit these places with your friends!