Method 1: Using the Indifferent Broccoli Control Panel
---
1. Click RCON Commands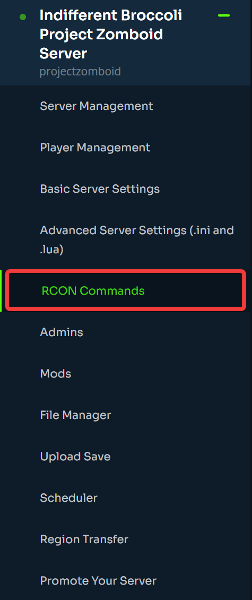 2. You will now be able to run commands through this window. Note: You do not need to use / for commands here.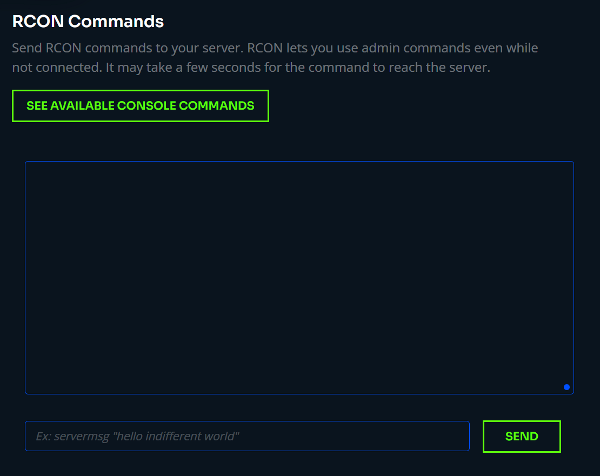 Method 2: Using an RCON client (Advanced)
---
1. Download any RCON client. We recommend using ZomboidRCON.
2. Connect using the following information from the Server Management tab on the Control Panel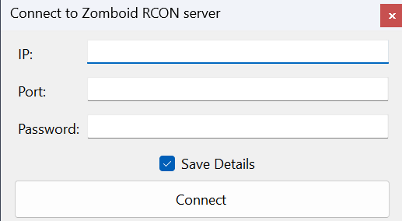 IP - Your server's IP address
Port - Your Game Port +1. Example: If your game port is 28050, your RCON Port is 28051.
Password - FTP Password
3. ZomboidRCON will let you see all players connected. Click Server Controls → Command Console to open a window to type in commands.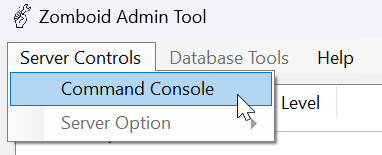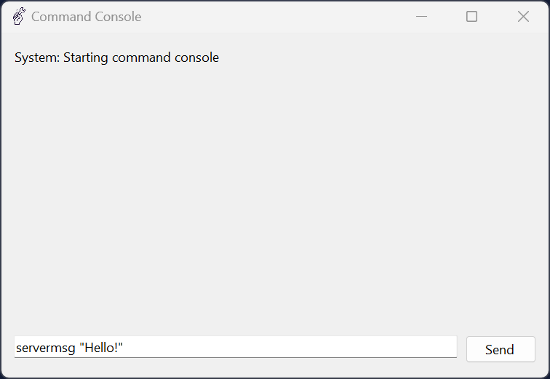 Be sure to check out the list of all commands you can run here.