Step 1: Find the .tmod files.
---
1. In tmodloader, ensure all mods are enabled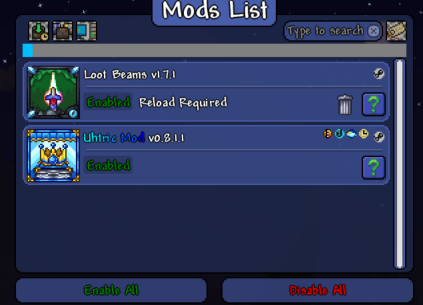 2. Click Manage Mods

3. Click Open Mods Folders

4. Two folders will open, look at \SteamLibrary\steamapps\workshop\content\1281930
5. You will see multiple folders named with numbers, each one of these is a mod.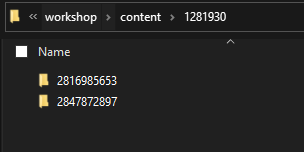 6. Open each mod folder and the latest dated folder, in this case it's 2022.9

7. Upload each tmod file onto the server in /terraria/Mods/
Step 2: Upload the enabled.json file
---
1. In tmodloader, click Open Mods Folders

2. Look in the folder under \Documents\My Games\Terraria\tModLoader\Mods
3. Locate enabled.json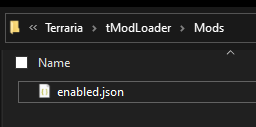 4. Upload enabled.json to /terraria/mods/
5. Restart your server and the mods will load onto the server.