The Front can be resource demanding on your computer and maybe you've chosen to move it to a dedicated server with Indifferent Broccoli, or maybe you've decided to switch hosts. Either way, this guide will show you how to upload a save to your server.
1. Press ⊞ Win + R on your keyboard
2. Paste the following into the run window: %APPDATA%\..\Local\ProjectWar\Saved\ and press enter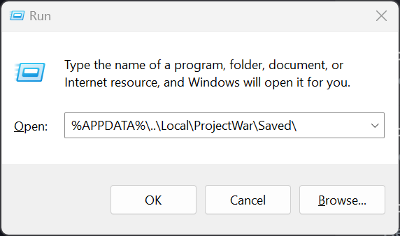 3. This will open a folder where your save is located.
1. In the folder you just opened, locate the GameStates folder.
2. Open the File Manager

3. Navigate to /steamcmd/front/ProjectWar/Saved/
4. Drag your GameStates folder on to the server, replacing the old one.

5. Restart your server and your save will load.