Method 1: Using the Steam Join Link
---
Click Join Server on the control panel or click the join link in the About tab.
Steam will prompt you to connect. Click "OK".
Method 2: Connect via IP and Port
---
In Valheim, select the Join Game menu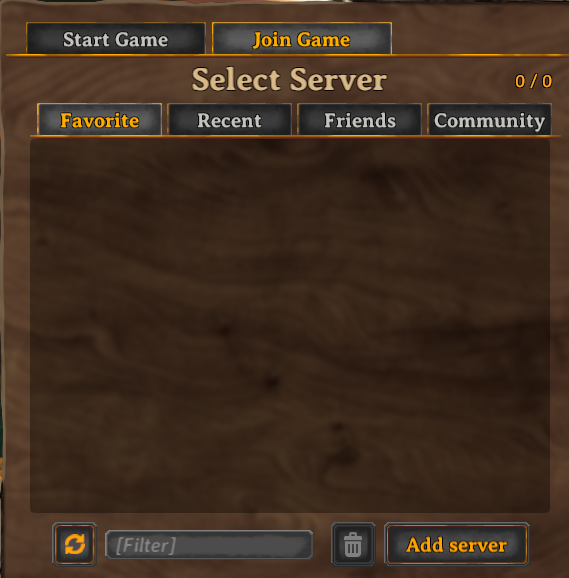 2. Click Add Server

3. Enter your server's IP and port.
4. Your server's information will be stored in Valheim and you will be able to join the server from a list.