Find or create a Steam Workshop Mod Collection
---
1. You'll want to create or find a Steam Workshop Mod Collection.
2. In this case, we will be using this collection: Steam Workshop::Best Garry's Mod Addon Collection! (steamcommunity.com)
Adding the Collection
---
1. In the collections URL, copy the ID as pictured below:


2. Open the Control Panel and paste this ID into the Basic Server Settings into the Workshop Collection field.
3. Press Save Config & Restart Server. The server may take a while to download all of the mods depending on the size of your collection.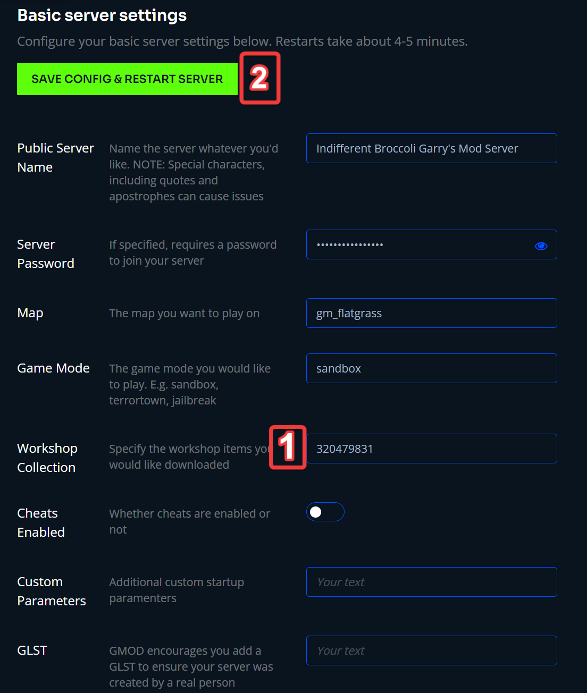 4. You can now join your server and the mods will automatically download.